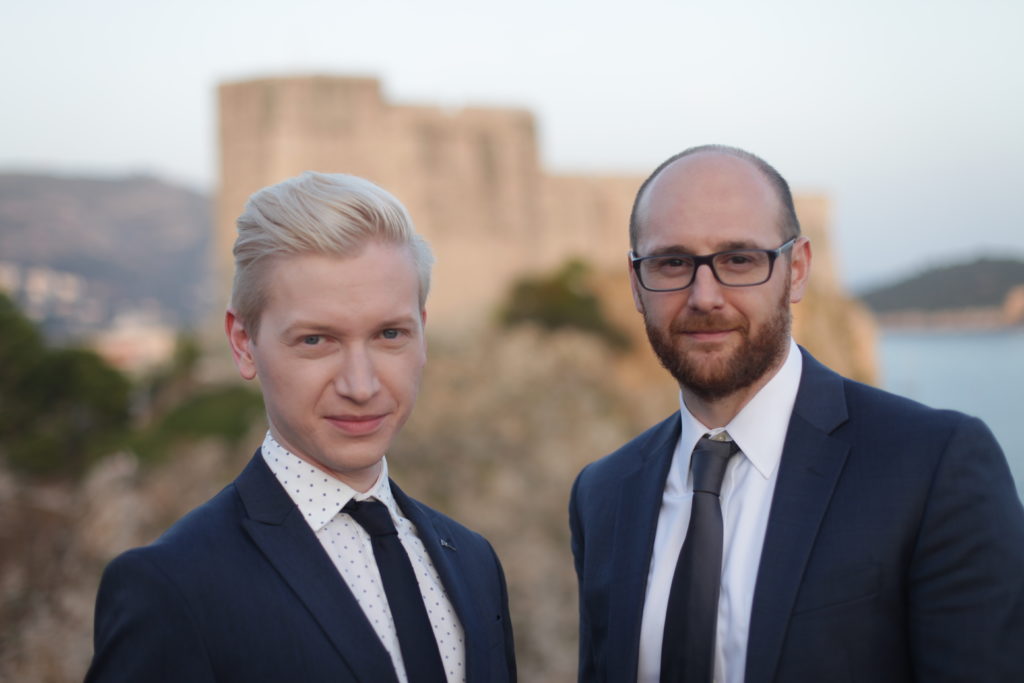 We are delighted to announce that Mr Hannes Jarke (left in image) has been named as the first Deputy Director for the Junior Researcher Programme. Hannes joined the programme in 2013 as part of the organising team in Austria. Since that time, he has played a key role in the continued formation of the JRP through a number of roles. He was part of the 2015-16 cohort and continues to work on the project initiated at the 2015 summer school in Spain. He was part of the 2016 Internship responsible for the first Insights for Impact report and then became the Programme Manager for 2016-17. In that role, Hannes brought a new level of structure and leadership to the programme such that we could not have had the achievements of the past year without his contribution.
In his new role, Hannes will support the Director, Kai Ruggeri (right in image), in carrying out the mission of the JRP. He will have direct oversight of all JRP activities, including the establishment of the jCouncil (details later). Hannes will also be responsible for JRP administrative direction.
Hannes recently left the University of Vienna (Austria) where he studied for his undergraduate in psychology and has undertaken postgraduate study in public health at Maastricht University (Netherlands). His CV includes a tremendous number of international collaborations, notably through is multiple research visits to the University of Cambridge. Hannes is originally from Germany.