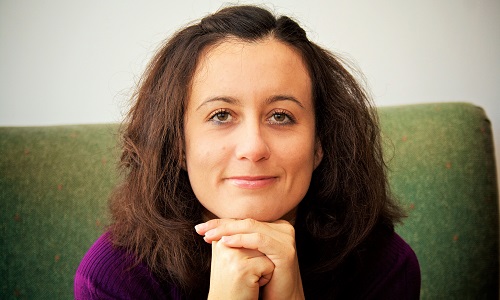 We are delighted to present the National Impact Lecturer at jSchool 2016, Dr Vita Poštuvan! Vita is currently teaching at two universities in Slovenia while investigating the prevention of suicidal behaviour and promotion of mental health. Her work looks at the implementation of large-scale public health projects along with clinical and therapeutic partners. She has a tremendous amount to offer the programme and we are excited for her to join us in July! 
Biography
On top of her primary post at the Department of Psychology at University of Primorska, Dr Poštuvan's is the Deputy Head of the Slovene Center For Suicide Research and a lecturer at the University of Maribor. A leader in areas such as suicidology, bereavement, crisis interventions and psychotherapy, she advocates for mindfulness-based cognitive therapy. She is also in the process of becoming a licenced cognitive behavioural therapist. Her work on suicidology has had tremendous international exposure.
Vita is a member of a national psychological support unit dealing with crisis interventions within the Civil Protection of Republic of Slovenia, which is responsible for disaster relief programmes. Vita also collected rich experiences in this field while working in India and China, implementing health-related interventions for people in deprived areas (Association of People with Disability, Bangalore) and working with migrants (Hua Dan, Beijing). She initiated psychosocial interventions with cooperation of the Slovene psychologists' association and Slovene philanthropy dealing with the refugees crisis in 2015, which helped to provide emergency psychological help to thousands of refugees in Slovenia.
Between 2011 and 2015 she was a Secretary General of the Slovene psychologists' association and a representative in Operational Support Network (OSN, EFPA). Dr Poštuvan was recognised scientific excellence in the University of Primorska and was awarded with the prestigious title of Prometheus of Science for excellence in communication.
She has also been honoured by the Slovene Psychologists' Association for her overall contribution to the Slovenian scientific community.