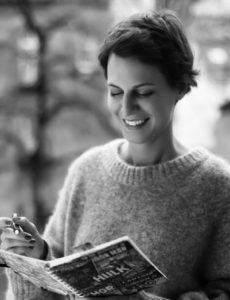 Meet Dr Kaja Damnjanovic from the University of Belgrade in Serbia. Kaja is our second out of six  Research Supervisors for the 2017-18 JRP starting their journey at jSchool in Croatia. Her research interests cover both fundamental and applied approaches to judgement, reasoning, and decision-making, especially patient health decisions (shared decision-making).
Project description

Parents' health decisions can be regarded as a "social forced choice" – an emerging phenomenon when people are expected to decide and to consent on immensely important aspects of their children, accompanied by little or no resources to make that choice. In addition to the societal influences (normative-medical and lay-experience), there are psychological constructs which can serve as a protective, and as a risk factor of MCV decisions. High involvement in decisions can lead to a distinctive pattern of cognitive biases, like stronger susceptibility to biases. In the first study, we will measure parents' intention to vaccinate, and test a set of selected psychological correlates. In the experimental study, we will measure parents' susceptibility to outcome bias in MCV domain.
The remaining four Supervisors will be announced shortly.
Stay tuned for more information!