Would communicating the neuroscience of psychopathy influence moral behaviour?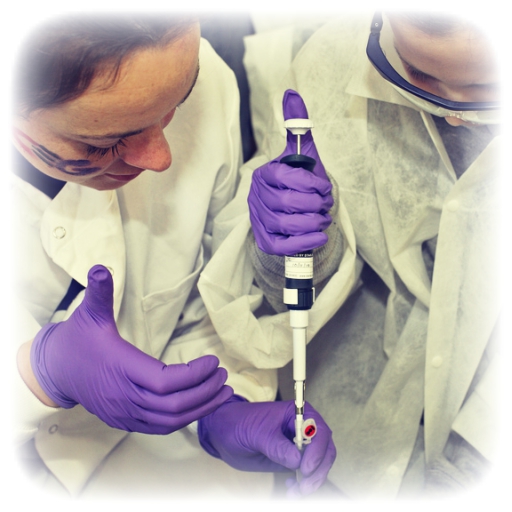 Supervisor
Robert Blakey, University of Oxford – United Kingdom
Researchers
Adrian Askelund – Lead Analyst
Matilde Boccanera – Communications Officer
Johanna Immonen – Lead Analyst
Nejc Plohl – Data Manager
Cassandra Popham – Lead Editor
Clarissa Sorger – Web Manager
Julia Stuhlreyer – Project Manager
Introduction
Neuroscience has identified brain structures and functions that correlate with psychopathic tendencies. Since people are not truly responsible for their brains, it has been argued that psychopaths should not be blamed for their actions. This experimental research aims to evaluate the impact of communicating this theory of psychopathy on the moral behaviour of lay people. If psychopathy is blamed on the brain, people may feel less morally responsible for their own psychopathic tendencies and therefore may be more likely to display those tendencies. We will also assess public recognition of these potential negative consequences of neuroscience communication. This field and online research could inform the integration of neuroscience into policy in a way that is sensitive to potential negative consequences.
Publication
The protocol of the two experimental studies has now been published:
Blakey, Robert, Adrian D. Askelund, Matilde Boccanera, Johanna Immonen, Nejc Plohl, Cassandra Popham, Clarissa Sorger, and Julia Stuhlreyer. "Communicating the Neuroscience of Psychopathy and Its Influence on Moral Behavior: Protocol of Two Experimental Studies." Frontiers in Psychology 8 (2017). https://doi.org/10.3389/fpsyg.2017.00294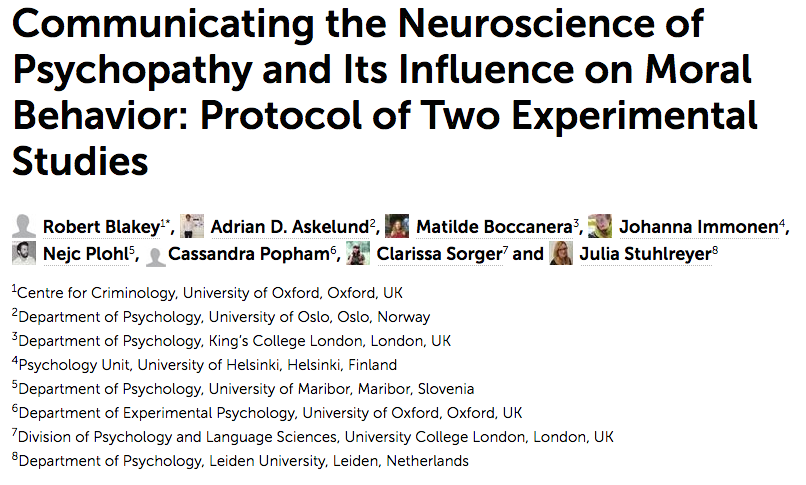 Presentations
In February 2017, some members of the group had the honour to present and further work on their research at the UFV (Universidad Francisco de Vitoria) in Madrid, Spain.
The Researchers
Current Progress
The completion date of the field study is the 16th of April. The Online study is currently live and will close around mid-May.